Business Growth and Internet Marketing Speaking Presentations with Impact, Interactivity and Idea-Oriented Action Steps to Increase Results!
Katerina's Most Requested Presentation Topics
Audiences love Katerina's interactive approach, fun style and action-oriented focus that allows participants to leave with ideas and action steps that they can implement to produce immediate results.  Customized for general sessions, breakout sessions or full-day programs to match the theme and outcome of your event, Katerina's most requested topics include: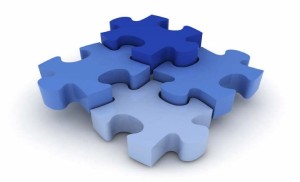 Many businesses try to use various online marketing methods without having a clear picture on how to tie everything together. This session will show the step-by-step process on creating a successful marketing blueprint that integrates various online strategies into a solid marketing system. You will learn how you how to use online methods to generate more leads without spending a fortune, convert them into loyal customers who stay with you for a long time and create a profitable marketing system that can be expanded on as your business grows. You will learn powerful marketing strategies and systems that are proven to work and are being successfully used every day to market successful businesses across the country.
This session will allow business owners to clear the confusion about online marketing and learn practical steps for increasing profit by integrating effective web design, search engine marketing, social media, video and mobile marketing. It will also reveal the changes that have taken place in the last year that rendered older methods useless and created new online marketing possibilities.
Learn the exact steps to create an internet marketing system that will increase profit in your business
Discover how to use the internet to generate highly targeted qualified leads and convert them to loyal customers
Learn to avoid the 7 common mistakes that are costing many businesses tens of thousands of dollars every month.
Find out how to gain greater control of your marketing results, separate your business from your competitors, and take your business to the next level.
This keynote is filled with "A-HA" moments where business owners discover how to cut through all the confusion and get started with a more effective marketing system right away.

A company website is not just a fancy digital brochure.
It is the most important marketing tool and should be the hub of all marketing efforts, whether online digital marketing or traditional offline marketing.
An increasing number of companies are finding that it is becoming harder and harder to reach their target audience. In this presentation, Katerina will expose the 11 most common marketing mistakes that businesses make and provide specific action steps to take to improve online presence overnight.
Some topics covered in this presentation:
The one statement that your website must contain that will convert your website into an automatic lead generation machine
A simple technique that allowed one business owner to work less than half the time and charge more than twice as much for his service.
A method for getting new prospects to buy from you up to 7 times faster than they do right now.
How one creative online campaign increased a company's sales by over 500%
A free online marketing strategy that got one business owner a 600% better return than the $7,500 he invested in Billboards

While getting the best equipment and reliable staff is important, your success will ultimately depend on your ability to market your services. Unfortunately, many business owners are overwhelmed and confused about all the marketing ideas floating around.
Katerina will show you how to create a profitable online marketing system. You will learn proven, profitable and predictable methods to generate more leads without spending a fortune, convert them into loyal clients who stay with you longer and create an effective online marketing presence that can be expanded on as your business grows. You will learn tips and tricks that Katerina's marketing agency uses every day to market their clients in the event industry.
Discover 4 sure ways to use the web to generate qualified leads.
Learn the best ways to integrate various online tools (such as SEO, Paid Search, Local Map Search, Social Media, Videos, Online PR and others) into a profitable online presence.
Avoid the 3 common online marketing mistakes that are costing many businesses thousands of dollars of potential profit and how to easily fix them.
Learn 7 proven, easy, and cost effective strategies you can implement today to increase profit for your business.
Find out how to reduce your marketing cost per sale by 50-80%.
Learn how to gain greater control of your marketing results, make your business stand out from your competition, and generate more profit.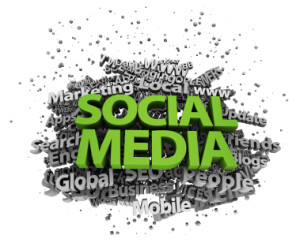 Social media is not simply today's trendy marketing play; it's here to stay and has impacted every aspect of marketing and growing a business. In this fast-paced and engaging presentation, Katerina helps business owners decode the secret of using social media and gives them a simple step-by-step strategy to grow their business.  The session covers many factors needed to make sure that social media marketing is effective and fully integrated into the overall marketing system.
In this presentation, Katerina will help you discover how to:
Create a social media strategy that works within the existing marketing plan
Avoid top 7 mistakes small business owners make when marketing on social media (these are found everywhere – you'll recognize them right away – and yet they literally kill the effectiveness of social marketing)
Use best practices to connect and engage with targeted leads
Effectively move Facebook fans directly to your site
Convert followers into real paying clients & customers (HINT: most business owners do it wrong – and failing to get results from social media).
Manage social media in less than an hour per week
Monetize social media efforts, even if you have limited resources

With customers getting more instant information right in the palm of their hand, mobile marketing is no longer a nice-to-have. Learn the best practices for interacting with the mobile customer, creating a great customer experience and launching mobile campaigns that increase sales and brand loyalty. Become better equipped to reap the benefits of marketing through the ever-growing mobile channel.
You will learn:
What customers really want when they engage on the small screen?
How customer search activities differ on mobile and PC
The 3 core expectations of mobile users you must address
How to attract and engage many different kinds of mobile users
How to create a mobile website that improves business
The 9 types of mobile ads that customers respond to
The critical differences between social marketing on mobile devices and desktops
Identify all pain points in the existing user experience and make it more seamless, intuitive and fun
Have a cross-platform plan to reach your customers as they move across all of their devices
How to create mobile engagement via frequent updates, interactive features, social integration & loyalty programs

What is content marketing? Photos, words, audio, and video—everything you create to tell the story of your company online. It's not a new concept, but the tools have changed dramatically in the last 10 years. This presentation walks through the why, what, who, and how of content marketing, and shows how to transition your marketing efforts to the digital landscape. You'll learn how to define a strategy that's right for your company, choose the proper platform and tools, understand how to build a successful content marketing plan.
Topics include:
Why content marketing is the new branding
The 10-step content marketing checklist
How to create a profitable plan utilizing blogging, articles, publicity, videos, email marketing and more
5 ways to create compelling content for your blog even when you have a writer's block
Why Google+ is an inevitable part of content marketing strategy
On-site blog vs. third party blogging platform – does it make a difference and which one to use?
How to create an email follow up program where people can't wait to get your emails
The must-have social media tools every content marketer needs
How to educate to dominate your competition

Why your business should care about—and invest in—search engine optimization
Top strategies smart SMBs use increase sales and spur GROWTH
Mistakes to avoid when optimizing your site for visibility in search engines
7 time-tested secrets for boosting your website's ranking in the Big Three (Google, Yahoo, and Bing)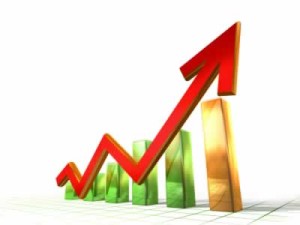 There are big changes taking place in the world of marketing that have direct effect on your business now and well into the future.  Many things that worked 5-10 years ago are a waste of money and cost business owners precious marketing dollars.  In addition, in a highly fluid online marketing arena, things change every month, week or even day. Learn what they are and better yet, how to integrate and harness them into your business for maximum effect.
Learn about the fundamental shift taking place from traditional media to new media
Learn about the new marketing model (Marketing 2.0) and the different technologies and specific tools involved
Discover the best ways to integrate the various changes into a business marketing strategy
Take a glimpse into the future and what it means to your business